Information Lifecycle Management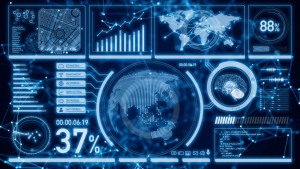 ERT has extensive experience in information and data management across the information lifecycle, from acquisition to dissemination and archives. 
Big Data

: ERT applies Big Data and other data analysis techniques to help our clients turn their data into useful information that drives mission decisions, business analytics, and advance scientific understanding

Database Management

: ERT designs, developments, implements, and administers relational and NoSQL database technologies as well as open-source and proprietary database platforms.

Enterprise Content Management

: ERT engineers and developers bring experience in implementing ECM capabilities to support customer outreach, records management, and knowledge management and dissemination across our client's enterprise.

Data Stewardship

: ERT's data engineers ensure effective information management and data stewardship throughout the information lifecycle from data ingest quality controls to data archival policies, ensuring the integrity, usability, and availability of information within our client organizations.