Satellite Ground Systems Engineering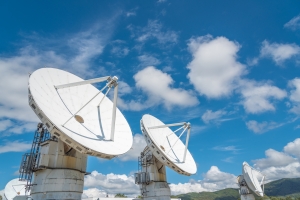 ERT has greater than a decade of experience engineering, operating, and maintaining satellite ground systems that interface with mission controls and manage data downloads and transfers, including high quality imagery products used for weather forecasting, climate modeling, and environmental management.
Systems Integration and Sustainment:

ERT engineers integrate ground system terminals, networks, telecommunication devices, and software to provide seamless and secure data download and distribution.

Operations Automation:

ERT streamlines ground system operations through our tailored approach to automate system administration, configuration changes and system updates, and deployment into operations.

Technology Modernization:

Using our SELC methodology, ERT engineers develop plans and designs that enable systems to continually evolve and benefit from modern technologies while minimizing interoperability and support risks.

System Security:

ERT applies our managed security services to identify ground system hardware and software vulnerabilities, mitigate IT security risks, and enhance system resiliency and compliance.