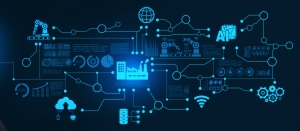 ERT has years of experience supporting NASA, NOAA, DoD, and other agencies to execute development, integration, and operational transition processes utilizing our full Systems Engineering Life Cycle (SELC) methodology. 
Tailored Methodology for System Development:

ERT blends Agile, hybrid, and waterfall techniques with traditional system engineering processes and ITIL-based system planning strategies to reduce system development times and risks and provide optimized solutions for our clients.

Optimized System Architectures:

ERT solution architects and systems engineers design, build, and deliver scalable, adaptable, and modernized enterprise architectures, cloud platforms, and converged systems that introduce state-of-the-art technologies to the mission while minimizing future Operations and Maintenance lifecycle costs.

High Technology Readiness Level Systems:

ERT's systems engineering approach provides clients with easily extensible componentized solutions that benefit from the latest technologies while ensuring high technology readiness maturity to yield near-term benefits and minimize risks to operations.

Integrated Security and Resiliency:

ERT's systems engineering methodology integrates security and resiliency requirements throughout the SELC and provides high availability, strict configuration management compliance, and strong security adherence with NIST and DoD IT security guidelines.