Jingli Yang
Chief Executive Officer
Dr. Jingli Yang, Chief Executive Officer of ERT, is an accomplished marketer, strategist, and entrepreneur. She cultivates business relationships with partners and customers, while working to develop infrastructure and processes necessary to foster the growth of ERT. Under her leadership, the company has enjoyed continuous growth and expansion of its client base while maintaining a focus on both customer satisfaction and employee welfare.
Dr. Yang holds a Ph.D. in Biogeography, Geographic Information Sciences, and Remote Sensing from the University of Maryland and has over 20 years of experience in Earth remote sensing, science data systems, and geospatial interoperability for NASA and NOAA. Prior to ERT, she held a series of progressively more responsible technical and management positions in the Earth remote sensing and satellite data systems fields with companies including Raytheon and Space Imaging EOSAT. Dr. Yang also served as President of ERT for several years, during which she initiated ERT's Earth remote sensing science support and science data systems development and maintenance activities.
Dr. Yang serves on the Board of Visitors of the University of Maryland's College of Behavioral and Social Sciences and is active in both the American Meteorological Society and the American Geophysical Union. She has previously served as both President and Vice President of the Maryland Space Business Roundtable (MSBR), Chair of the NASA Goddard Contractors' Association, and member of the Maryland Federal Facility Advisory Board under Governor O'Malley. She has received numerous awards including a NASA Global Change Research Fellowship, National Geographic Young Explorer award, and the American Society for Photogrammetry and Remote Sensing's Ta Liang Memorial Award. ERT and Dr. Yang were featured in the 2014 NASA Office of Small Business Programs Spotlight publication highlighting Women-Owned Small Businesses.

Peter Li
President
Dr. Peter Li founded ERT in 1993, providing geophysical survey support to environmental and engineering companies. After gaining its reputation as the go-to company for geophysical services in Baltimore-Washington metropolitan area, ERT expanded to include environmental and GIS services serving the U.S. Army Corps of Engineers (USACE), and Maryland state and county government agencies. Dr. Li was instrumental in winning ERT's first $10M prime contract with USACE in 2004. Since then, Dr. Li has led ERT's business development effort and won more than 50 prime contracts with all NOAA line offices, five NASA centers, and USACE. ERT's services have expanded to include information technology (IT) support, engineering services, scientific analysis, and data system development.
As ERT's President, Dr. Li focuses on customer satisfaction by ensuring the delivery of accountable, responsive, and value-added solutions; business development by providing mentorship and training, as well as building a growth-oriented corporate culture; and leadership development across ERT.
Dr. Li received his Doctoral degree in Geological Sciences with a focus on Geophysics from Rutgers University. He is a Certified Professional Geologist in Virginia, a member of the Society of American Military Engineers, and a member of the Maryland Space Business Roundtable. Dr. Li has more than 30 years of experience in environmental science and engineering, geographic information system application, geotechnical engineering, geophysical survey, and hydrogeologic investigation. Prior to founding ERT, he served as a Project Manager of environmental remediation projects for Louis Berger & Associates and Chester Engineers, respectively.

Andy Nappi
Chief Strategy Officer and Acting Vice President, Engineering Services Business Unit
Mr. Andy Nappi has 38 years' experience in a variety of positions in the aerospace and defense industries. As ERT's Chief Strategy Officer, he serves as a member of the executive management team, working with the team to develop and implement a strategic vision for the company that focuses on effective growth, developing strategic goals for business development efforts, and leading/participating in capture management and proposal support. He also supports program assessment, evolution, and improvement and helps build new partnerships that enable the company to achieve sustainable growth.
Mr. Nappi brings extensive experience in business/program management and business development, focused on science, engineering, and IT programs. He also brings expertise in the Civil sector, especially NOAA, NASA, JPL, and TSA.
Mr. Nappi's previous positions include Operations Director, where he worked to enhance program performance, develop, and implement strategy, improve hiring practices, and win new and follow-on business; as Capture Manager, Deputy PM, and PM for a $330M program with the National Weather Service, and as a Business Unit Lead.
He holds a Master of Science degree in Meteorology from Penn State University.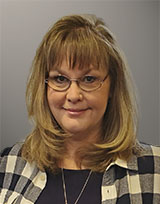 Michelle Roenick
Chief Administrative Officer
Ms. Michelle Roenick has spent more than 25 years in the Government Contracting industry supporting organizations ranging in size from $10M to over $10B. Ms. Roenick has extensive expertise in working with Government clients in multiple Civilian and DoD agencies, NASA, and NOAA. Ms. Roenick has held leadership positions within organizations performing and overseeing many back-office activities including budgeting, forecasting, finance, pricing, and contracts administration. As a strategic financial analysis player, Ms. Roenick has also supported the successful sale of two organizations.
As ERT's Chief Administrative Officer, Ms. Roenick serves as a member of the executive management team collaborating with the team to ensure functional excellence for all Operational Departments of ERT's infrastructure. As the CAO, Ms. Roenick provides the leadership, management, and strategic understanding necessary to ensure ERT's processes, policies, and internal controls effectively support ERT's annual strategic goals and objectives to grow the organization. Ms. Roenick also partners with the Chief Financial Officer to maintain and increase ERT's financial strength and operating efficiencies to create more of a competitive edge.
Ms. Roenick received her Bachelor of Science degree in Economics from George Mason University.

Neil Jones
VP, Business Development
Mr. Neil Jones serves as ERT's Vice President of Business Development, leading development and implementation of BD processes, providing oversight of business pursuits, and working with ERT's executive team on developing corporate strategy. He provides corporate-wide BD training and mentorship, and supports capture of individual business opportunities. Mr. Jones started his career more than 20 years ago with ERT as a geophysicist performing shallow earth exploration and marine survey work. He quickly moved into management overseeing high profile projects such as the Spring Valley Formerly Used Defense Site, and complex work in remote sites in Japan, the Caribbean, Poland, and Alaska. He served as Deputy Program Manager to ERT's Environmental Services Business Unit (now, Science and IT BU) before moving to a business development role. His scientific and management background, combined with BD know-how led to ERT's success on the NOAALink contract, winning over $296M in task order work, more than all other contract vendors combined. He has had additional success leading pursuit of work with state agencies, multiple USACE districts, and NASA centers.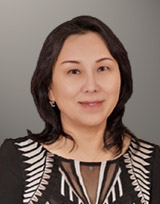 Chang Zhao
Vice President, Science and Information Technology Business Unit
Ms. Chang Zhao is a Vice President of ERT, leading the Science and Information Technology Business Unit. Her primary roles are leading business development, contract operations, and performance delivery; and nurturing customer relationships and industry collaboration partnerships. While managing more than two dozen contracts with over 250 employees and $30M annual revenue, she also serves as a program manager for multiple ERT ProTech IDIQ contracts within the Fisheries, Oceans, and Weather Domains. Working closely with five NOAA line offices (NMFS, NOS, NWS, NESDIS, OAR) plus NOAA headquarters (OED), her portfolio covers a wide spectrum of areas of climate prediction, water prediction, weather processing systems, sustainable fisheries, habitat conservation, geodetic survey, coast survey, air resources management, IT infrastructure, cyber security, and software engineering.
Since joining ERT in 2008, Ms. Zhao has gained an abundance of experience in NOAA science, IT technologies, and contract management. With her deep understanding of customer needs, strong technical knowledge, and seasoned leadership skills, Ms. Zhao has created many high value solutions for the government and delivered some of ERT's most innovative solutions including artificial intelligence, machine learning, and cloud services.

Robert Haynes
Vice President, OMS Business Unit
As Vice President of the Science Mission Business Unit, Mr. Haynes provides leadership and management of the Business Unit's strategic growth initiatives, customer base expansion, new opportunity identification, program operations performance, and strengthening of customer and partner relationships. He brings over 20 years of technical and management experience leading engineering-based programs with a science and satellite ground system focus. Rob brings a proven track record of managing programs that emphasize technical innovation to the National Oceanographic and Atmospheric Administration (NOAA), National Aeronautics and Space Administration (NASA), the Air Force, the United States Coast Guard (USCG), Department of Defense (DoD) Defense Advanced Research Projects Agency (DARPA), the U.S. Geological Survey (USGS), and the U.S. Trade and Development Agency (USTDA).
Prior to joining ERT, Rob held technical and management positions at STi Systems, RGII Technologies, and Integral Systems (later acquired by Kratos Defense), supporting NOAA, USGS, DARPA and the Air Force. Rob started his career as a software engineer, expanding his technical expertise to include system administration and design; systems engineering; network design; virtualization and enterprise architecture roles, and, eventually, project and program management. Prior to this role, Rob served as the Deputy VP of ERT's Science Mission Business Unit, overseeing management and performance of all of ERT's NOAA NESDIS programs. Rob holds a Master of Business Administration from the University of Virginia Darden Graduate School of Business; a bachelor's degree in computer science from the University of Maryland, College Park, and a bachelor's degree in Chemistry from Purdue University.